Our Mission
We turned our love for cats into a cutting-edge solution that catches urine abnormalities that can lead to illnesses and diseases. And your cat will be none the wiser.

Traditional litter has a smelly history and a worse track record. We designed an easy-to-use preventative cat care litter that is as easy to use as it is to order. All you have to do is check the color to ensure your cat is happy and healthy.

Fresh insights into your cat's health.
Utilizing silica crystals, Genius Litter detects early urinary tract or bladder problems by changing colors. All while fighting odor, creating less waste than "that other litter," and feeding 10 shelter cats with donations for each bag sold.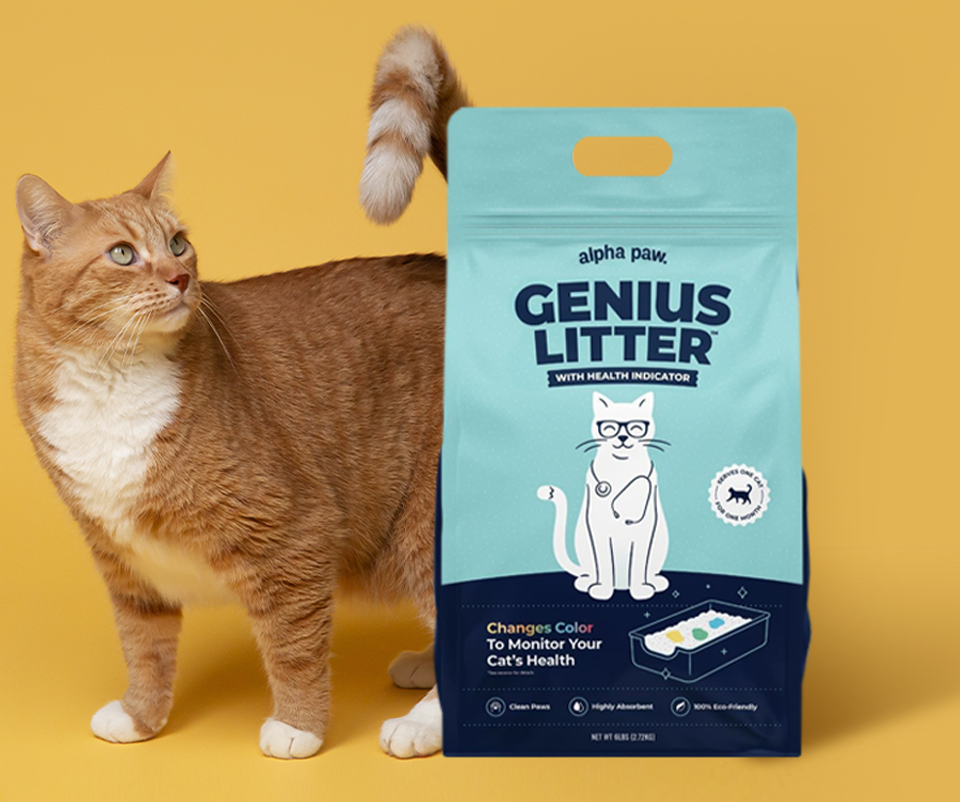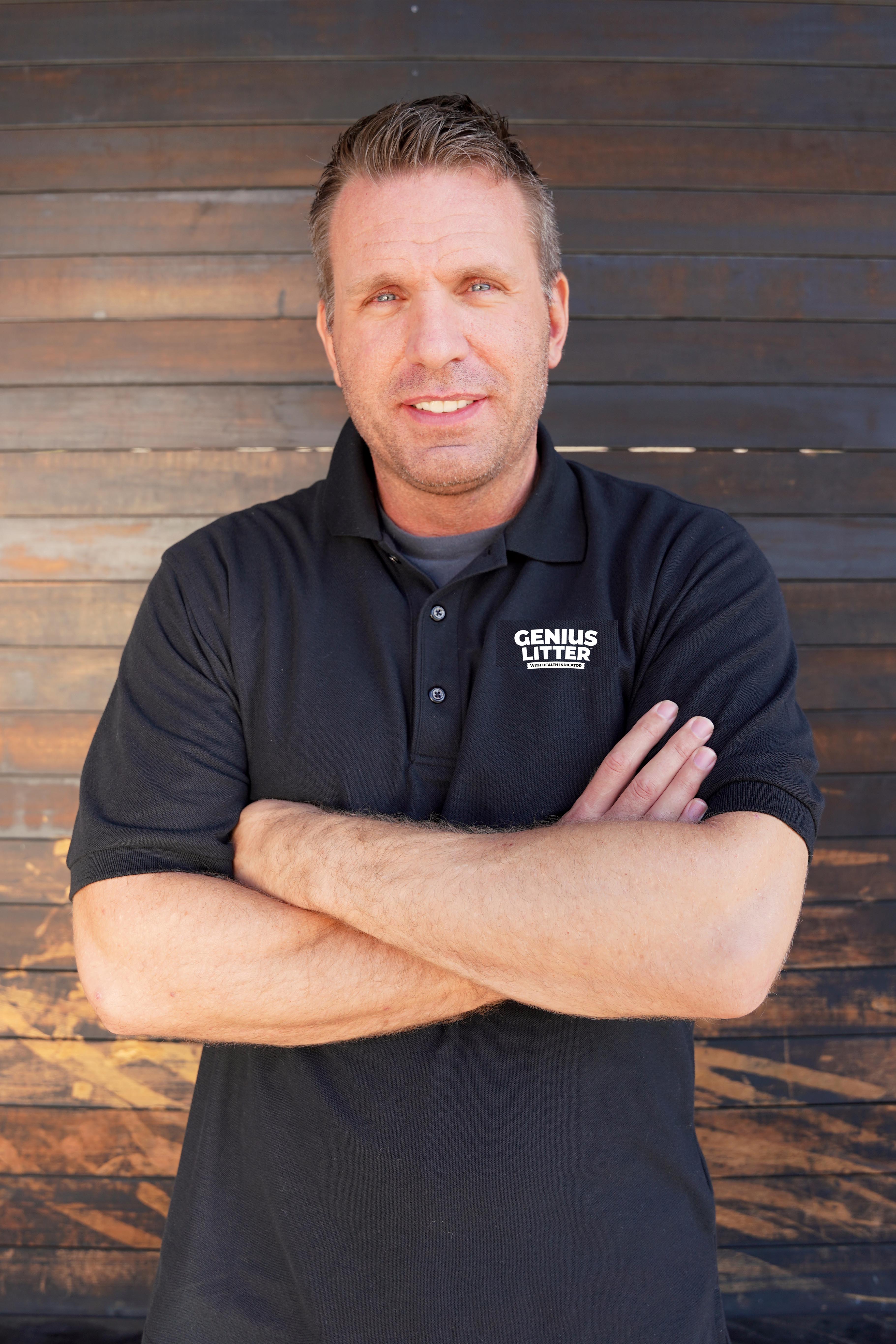 Our Story
Genius Litter
Genius Litter was born out of a moment of despair. Our founder, Ramon, barely made it to the vet in time to save his cat Quinsel from a spiraling UTI. That close call put Ramon on a path to finding a better solution for catching illnesses earlier.

A simple, smart solution
Traditional litter is smelly, tracks around the house, and is harmful to the environment. After testing alternatives to basic litter, Ramon found a silicate gel and water solution.

- Discolors when urine abnormalities are detected
- Doesn't track and is dust free
- Absorbs more and lasts longer
- Made from natural ingredients
- Destroys odor and stays fresh

Vet Recommended. Pet Approved.
"Many pet supply businesses don't take the time to thoroughly research the health implications of the products they sell, much less seek out the medical advice of a Doctor of Veterinary Medicine like myself. That's why I'm proud to partner with Genius Litter™ – they truly care about the welfare of the pets they serve."

Dr. Ross Bernstein, DVM